Backyard chicken farming will be taken to a new level of stress-free with our Classic Egg Cart'n. The Classic is made with many quality materials that makes convenience inevitable. It is a lightweight chicken tractor designed for 8 – 10 chickens. With the Classic you will be pleased, and your small brood of chickens will be healthy and safe from predators.
EZ-lift System
EZ-lift system for easy movement—The Egg Cart'n Classic raises onto four wheels, latches in place, and rolls easily over grass. The EZ-lift system sets the Egg Cart'n apart from other chicken tractors of similar size.
Ramp and Flooring
The ramp can be raised for protection from night predators, lowered for grazing access, and removed for cleaning. The perforated floor allows for easy cleanup.
Nest Boxes
The double nest box provides a convenient place for the chickens to lay their eggs, and for you to collect them. The round openings encourage the chickens not to spend unnecessary time.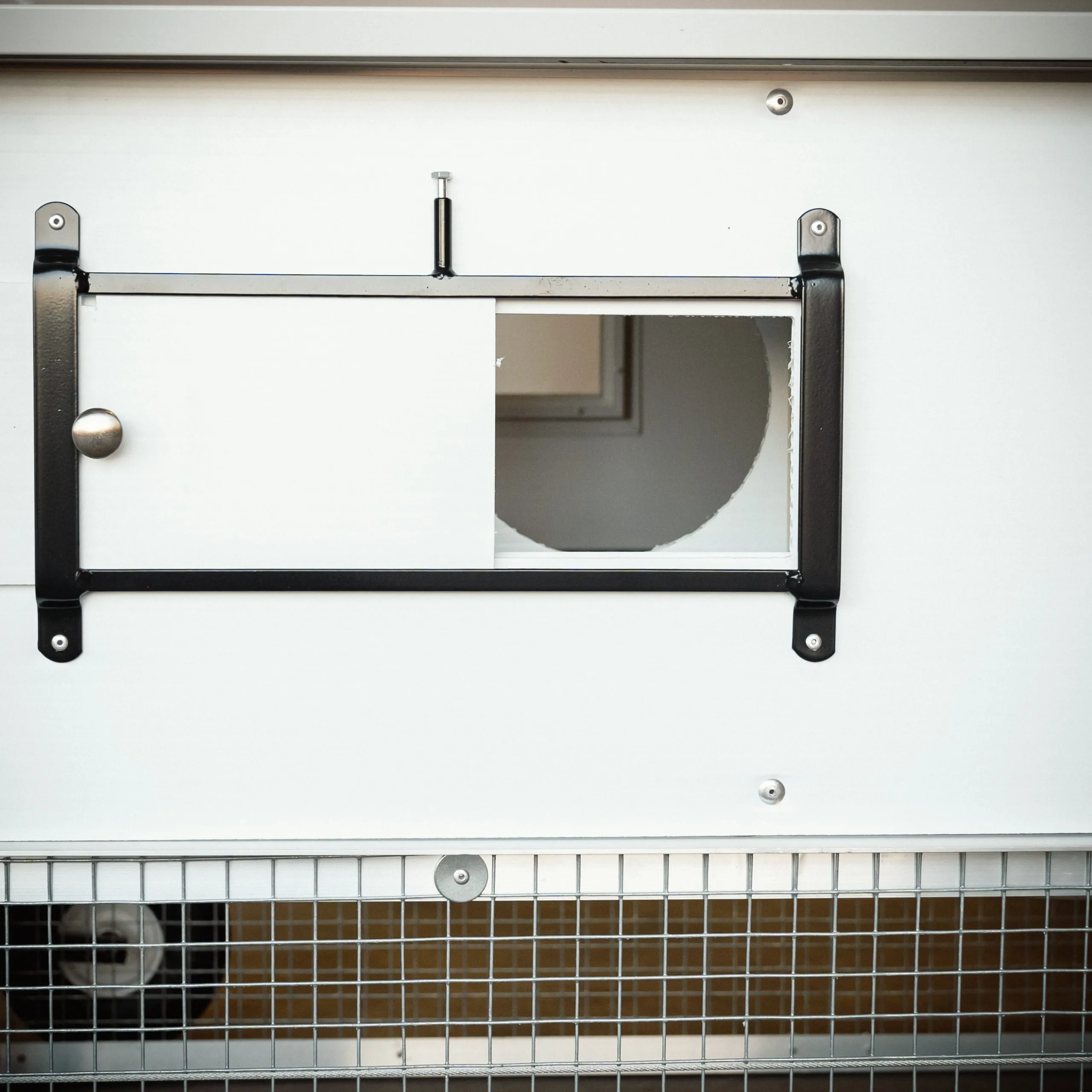 Collecting Eggs
This is the best part! Easily retrieve your eggs from nesting boxes through the sliding door.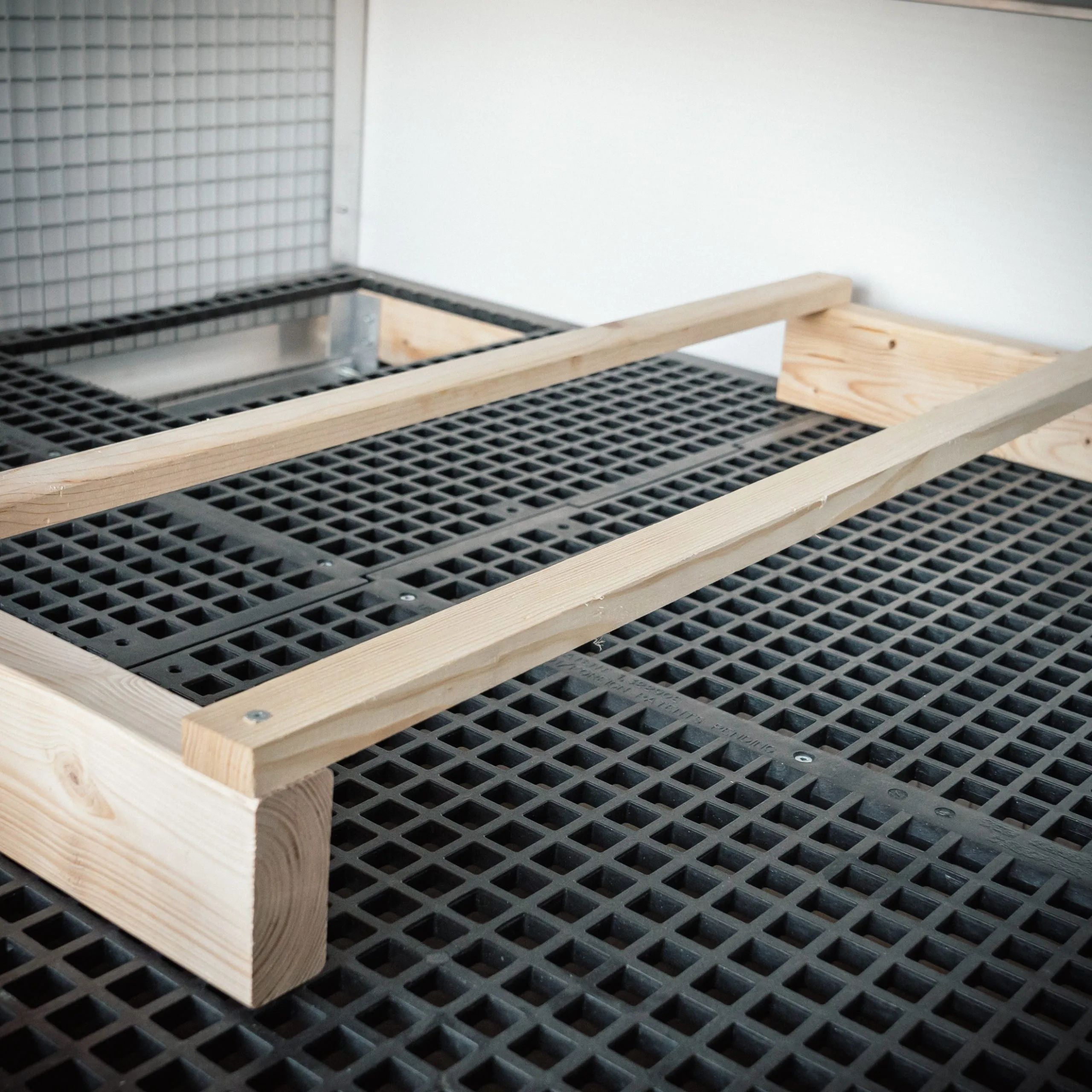 Roost
The roost provides comfort and safety for your backyard chicken pets.
Feed & Water
The feeder and watering bucket hang conveniently from the dedicated hanging brackets.
Sliding Gate
The sliding gate allows the chickens to enjoy free-range access to your yard, whenever you wish for it.
Weather Skirting
The included corrugated plastic skirting can be snapped-on to protect chickens during cold weather.