EZ-lift System
These Tractor Coops don't just happen to be portable, they're made to move! The Egg Cart'n proprietary EZ-lift system makes raising and rolling your coop easy as pie and smooth as butter!
Ramp and Flooring
Cleaning your chicken tractor is a cinch due to the sturdy washable perforated floor. The ramp allows your brood to forage during the day, and can be raised at night for their protection.
Nest Boxes
Say goodbye to cracked and overly-dirty eggs with nest boxes that encourage your hens to spend just the amount of time necessary to lay and leave.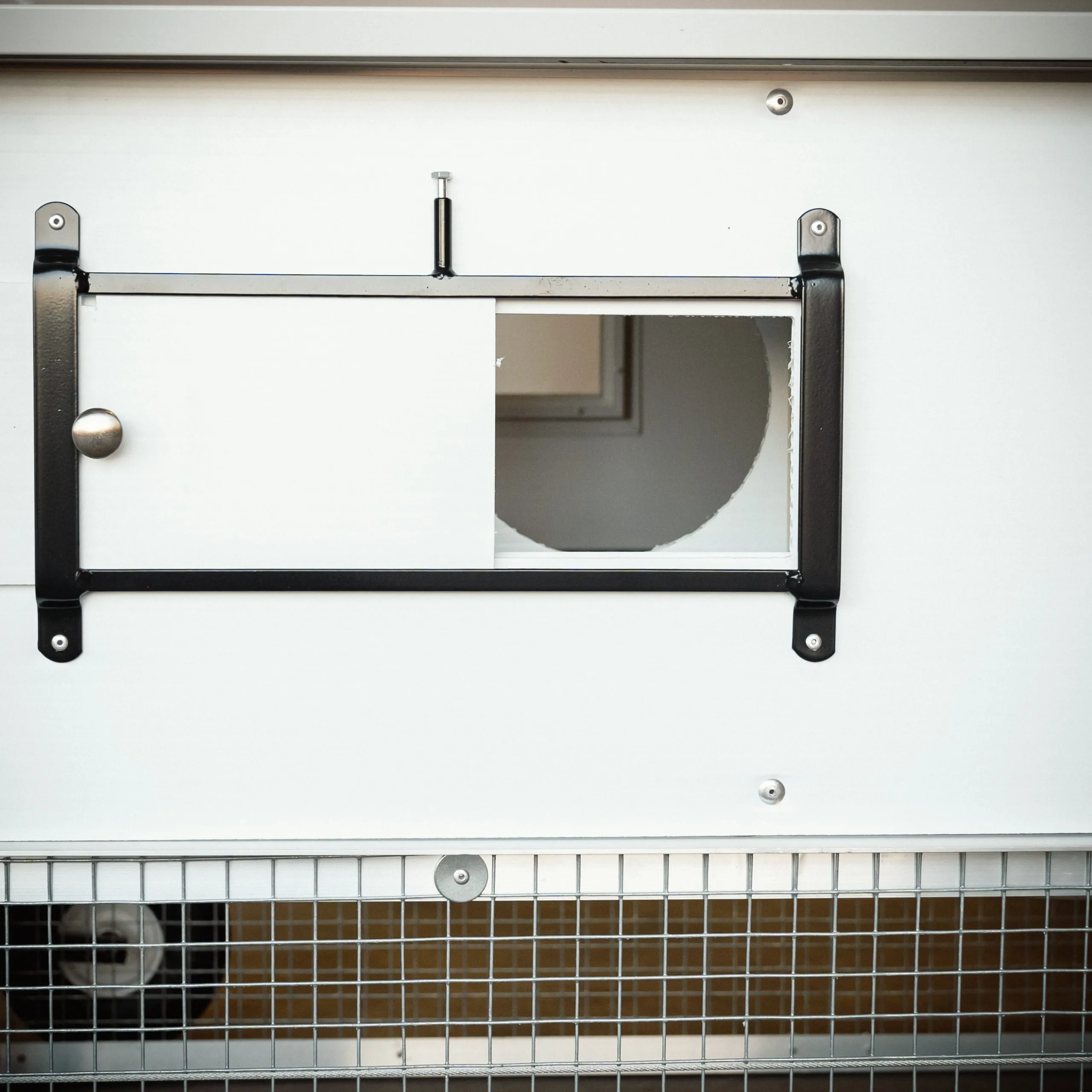 Collecting Eggs
The nest-access sliding door allows for convenient retrieval of your eggs.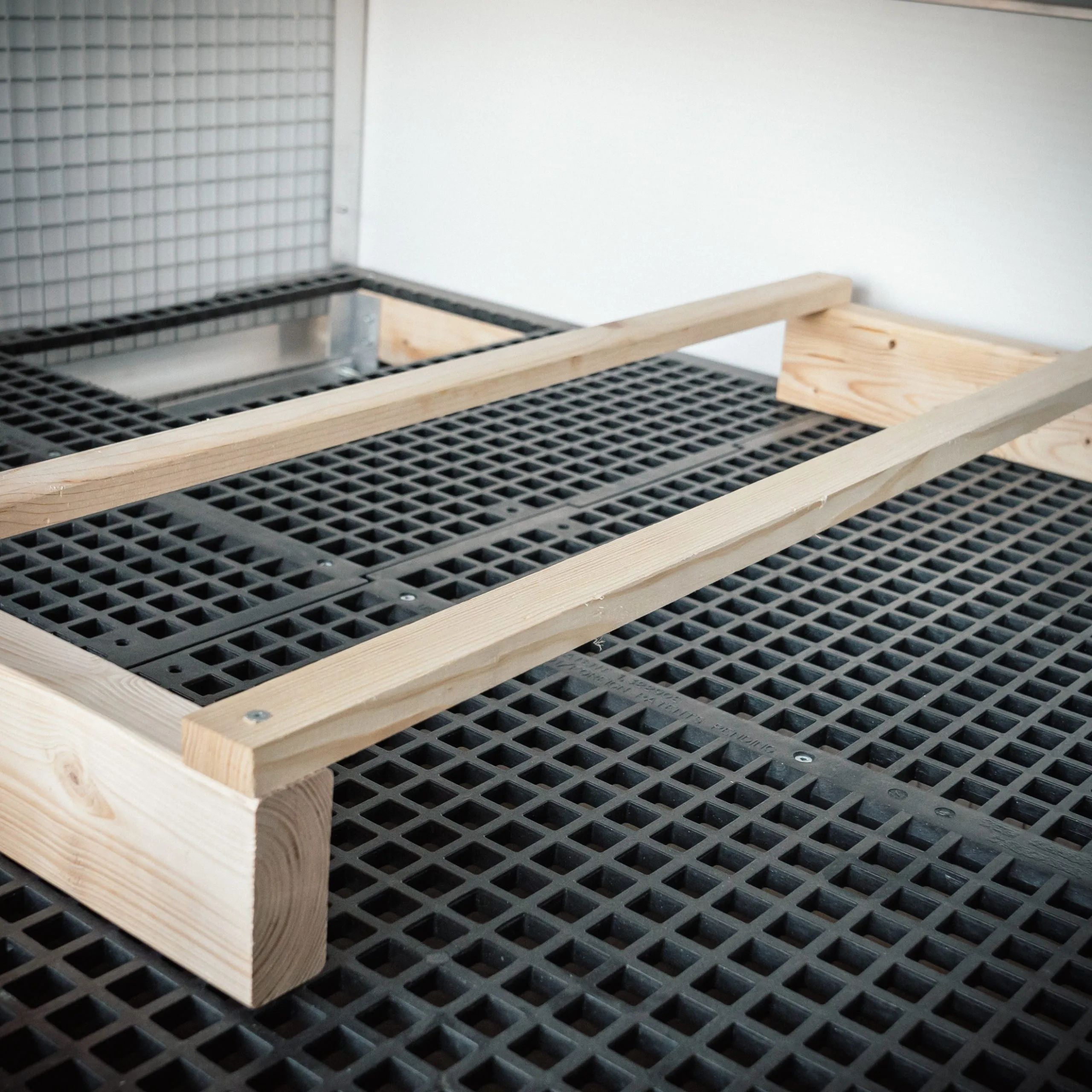 Roost
Your chickens will thank you for a bit of elevation, and we've got you covered!
Feed & Water
Every tractor comes with a robust and convenient food and water dispenser.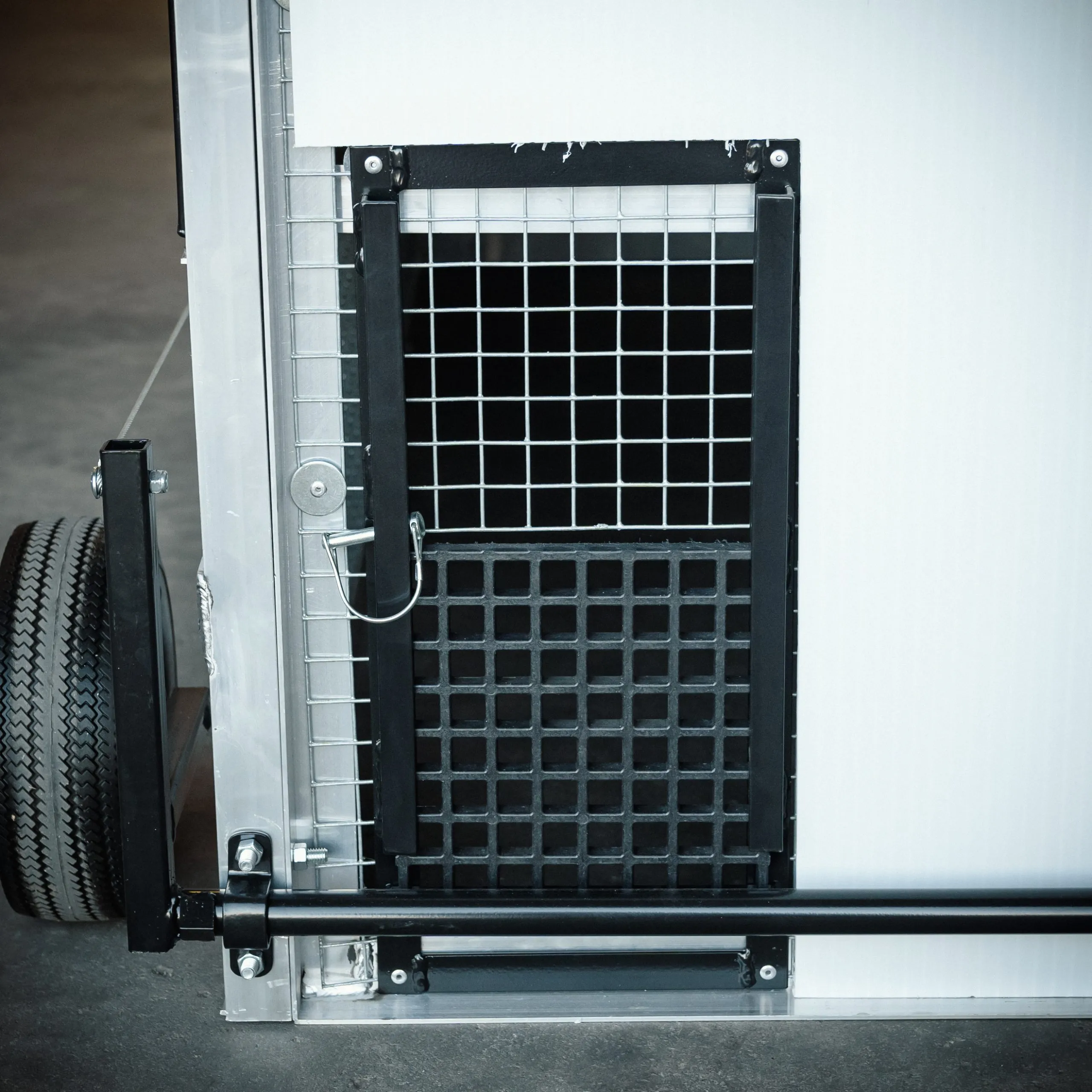 Sliding Gate
Like the idea of truly free-range eggs? The built-in sliding gate allows you to let your flock out whenever you please.
Weather Skirting
The included snap-on weather skirting protects your flock from cold-weather snow, winds, and rains.